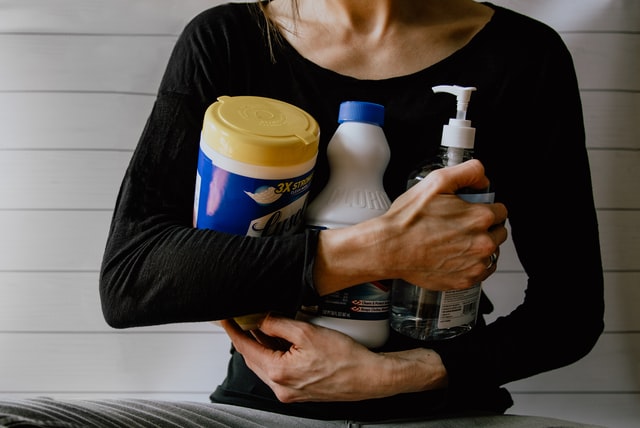 You've probably heard the old adage that nothing in life is free and everything costs something. Perhaps for the most part it's true, but I have discovered with a bit of searching that there are indeed some things that you can get for free. I know it's possible because I was able to fill up my mailbox with fantastic products all without opening my wallet or sacrificing my self-respect. Free stuff can be found all over the place and it's a great way to try new products or get something extra when your budget is too tight. Best of all, it starts right here, today!
Museums And Attractions
When most people hear the word museum, they automatically see themselves standing in line for an expensive exhibit. But, did you know that some museums and attractions are free? Availability will depend on your location and your willingness to travel, but check out local museum websites as they may also sponsor free admission days. Eventbrite is a helpful resource that allows you to narrow down events in your locality based on price, but some are free.
Free Caffeine Aka Coffee
If you have a Dunkin' Donuts or a Starbucks in your neighborhood, make sure to join their respective rewards programs. Not only do they provide free drinks on your birthday, but they also give you points on all of your purchases. Once you have enough points, you can receive a reward for your efforts. Don't forget that membership also comes with great discounts and in-the-know information on upcoming events or sales.
Learn A Language
If you have the willingness to learn a new language or just some free time on your hands, the BBC is offering free 12-week language courses in any of the following: French, Spanish, German or Italian. Best of all, course completion comes with its very own certificate. The courses include instruction through audio and visual aids, and though not one of the official languages, additional help can be found for Chinese and Russian.
Educate Yourself
If you're looking to stay ahead of the game and educate yourself without the pressure of earning a degree or credits, you can find free curriculum through the MIT website. These free courses are the same curriculum that undergrads study, but the difference is you won't have to pay or earn a degree. With that being said, you do get major bragging rights and it may provide the push you need to further your education.
Free Reading Material
If you're an avid reader, look no further than downloading free Kindle books from Amazon or ebooks from Google. If you're more in tune with audio books, try Books Should Be Free as a source. Apple's iBook is also a great way to get access to free reading material.
Free Sephora Makeup
Sephora's Beauty Insider club allows you to not only get a free gift on your birthday, but to receive beauty points for your purchases. These points can be put towards getting high-end makeup samples, but you can also try just asking for them on occasion!
Stay Beautiful For Free
Join PINCHme.com to receive free samples from popular brands that you can try. The only catch is that the company wants your honest feedback. Olay.com is another great website where you can get access to free samples by clicking on their "samples & offers" section. You contact Kiehl's at 800-543-4572 or visit one of their stores to request free samples of any of the products they sell.
Free Photos
Use Kodak, Adorama, and Snapfish as great online photo storage or simply order free prints after signing up.
Business Cards For Your Company
No company is complete without business cards, and Vistaprint offers your first 250 business cards free. The only catch is that you need to pay for shipping. This company also offers a variety of other printed materials to try.
Free Everything Else
Liking and following your favorite brands on social media can also net you some free stuff. Websites such as heyitsfree.com and freestuffca.com provide free samples along with full sized products.
CanadianReporter.ca was not involved in the creation of this content. Information contained on this page is provided by an independent third-party content provider. CanadianReporter.ca makes no warranties or representations in connection therewith.