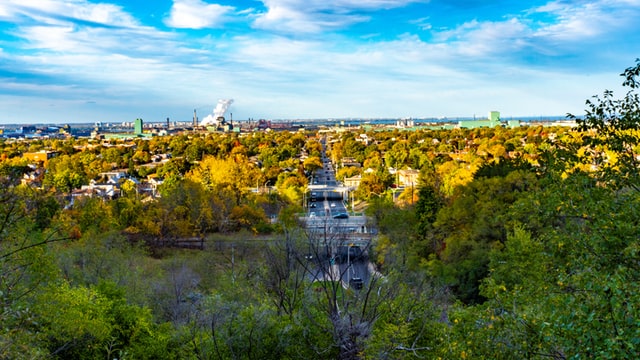 If you are in Hamilton, Ontario and looking forward to enjoy one of the unique experiences, you would find it offering you a very different and unique experience ever. In fact, there are several great things that you can do in Hamilton and you will definitely find it a great experience ever to spend a weekend like never before.
Day 1 – Friday
The drive from Toronto to Hamilton should not take more than 45 minutes under normal circumstances. In fact, with no traffic, you can reach here in less than 45 minutes flat. But, on a Friday – it may take anywhere between one hour to one and a half hour to reach your destination. If you do not want to get stuck in traffic, it may be advisable to leave early enough and reach your destination right ahead of time.
On Friday, you can take lunch well ahead of time at any of the best destinations around you. The attractions near Hamilton that you can check out would include
Chedoke Radial Trail & Cliffview Falls
Tiffany Falls
Dinner at The Mule
Sam Lawrence Park
Day 2 – Saturday
On day 2, you can begin the day with a brunch at any good location. We would recommend having your brunch at Aberdeen Tavern. One that done, visit a few of the attractions such as Webster Falls, Tew Falls, & Dundas Peak and Sam Lawrence Park. Later on, you can have dinner at Baci Ristorante.
Day 3 – Sunday
The next best thing that you would definitely find quite enjoyable in Hamilton would be to opt for a guided tour. There are a few Hamilton Limousine services that you would find quite exciting and unique. They do provide you access to one of the unique experiences ever in terms of a perfect weekend in the region.
A few attractions in Hamilton that you would not want to miss out on
Having arrived at Hamilton, you can enjoy a few great locations that would make it quite great and perfect ever.
Sam Lawrence Park
The location is pretty cool. In fact, you need to visit the region to understand what it offers you. The option for watching the Hamilton Skyline can be what would make it one of the unique experiences ever. The venue can be a great venue during the night time, but if you are looking to take photos, it is advisable to visit it during the day.
Chedoke Radial Trail & Cliffview Falls
This is yet another great location in Hamilton and you would find it one of the prime options ever. Remember that you may not be able to reach here with a vehicle. The trails can be good only for the fit people.
Tiffany Falls
The Tiffany Falls can be one of the prime destinations in Hamilton. Quite close to the parking lot, it can be one of the unique destinations that you would want to fall in love with. While it is quite small, it should be a fun stop that you would not want to miss out on.
Visiting the Hamilton region can prove to be one of the exciting experiences. Thee tips here should provide you an insight into how to make a beginning. Hamilton is quite close to Toronto and you would indeed find it a great degree of experience ever.