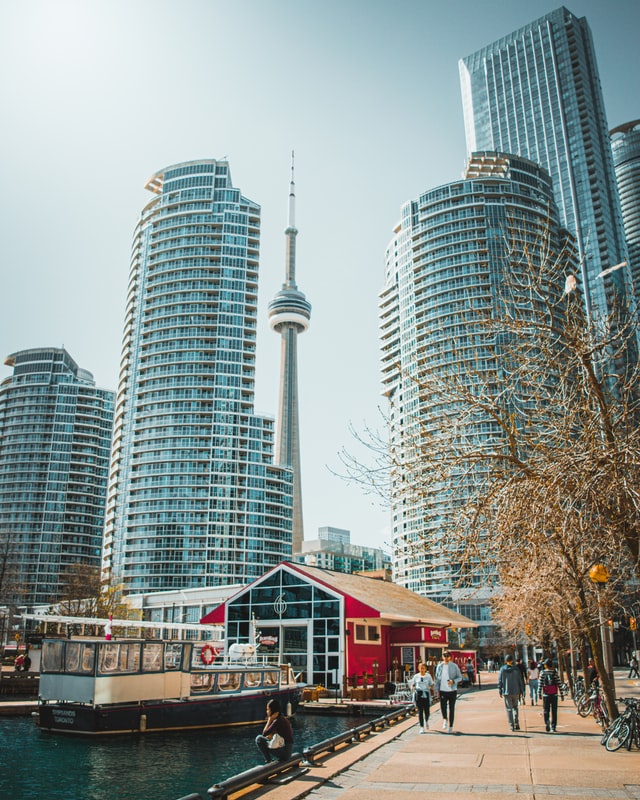 If you are looking for a condo or apartments for rent in Toronto, this is a good time to take advantage of potential deals in some of the City's best neighborhoods. It's still a renter's market. Maybe not for much longer, as the impact of the worldwide pandemic begins to subside, and many residents are looking to get back into downtown property market. But up until now prices have been substantially reduced and landlords competed for good renters.
Here is why. Since 2019, according to data from the Toronto Regional Real Estate Board (TREB), rental prices overall have dropped by 16.8%. New properties, including both apartments and condos, have been hit the hardest. According to the Canada Mortgage and Housing Corporation, vacancy rates for rental apartments nearly doubled between October 2019 and October 2020, increasing from 1.5 to over 3.7%. The most significant change was recorded for more expensive units (rent of $1,400 per month or more). Their vacancy rate climbed to approximately 5.5%.
There is a significant pressure on the rental prices in most of the condo-rich downtown areas. The Waterfront and Church-Young Corridor lead the way in getting the most for your money. And that's terrific for renters.
The Waterfront has by far the highest overall number of rental apartments and condo units. Just take a look at the chart below: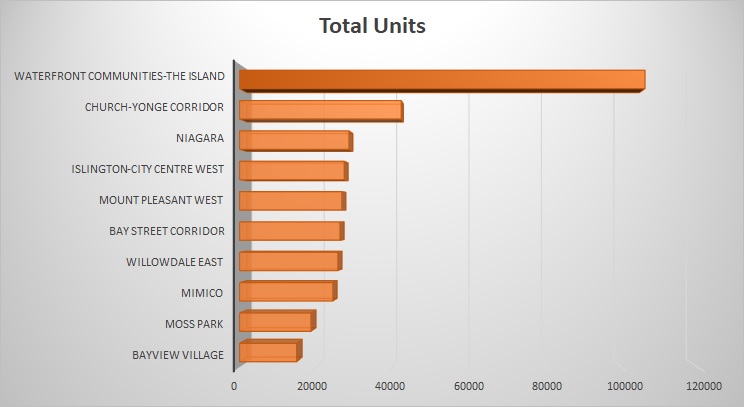 With the level of population of the Waterfront neighbourhood estimated in 2020 to be lower than the number of available units, it's easy to see why there should be good deals to be found in the area.
Hausworth.com estimates that oversupply in rental and condo units exists in 15 out of 140 Toronto neighbourhoods. Of course, in the neighbourhoods with better schools, safety, and amenities you have to expect to see relatively stronger rental rates. However, the rates are still more affordable than they were before the pandemic.
New construction has slowed somewhat over the course of the pandemic, but it is quickly picking up, with five condominiums completing on average each month. There is plenty of projects still under construction, to be completed over the next few years. Consequently, landlords will continue to be pressured to fill the units and maintain attractive rental rates. No matter which neighborhood in Toronto you prefer, the global pandemic and continued new construction have increased the supply and decreased the demand for excellent rental rates.