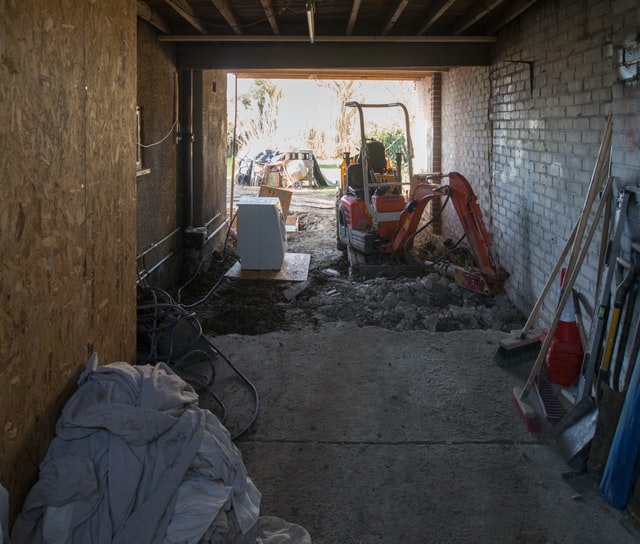 When you approach civil engineering companies for demolition services, you will notice that they offer complete demolition and interior demolition as part of their package. You might have already known that complete demolition is the process, where the entire building (residential or commercial) is brought down with the help of sophisticated machinery. If you have been wondering what interior demolition Vancouver is all about, keep reading to know more about the same.
Interior Demolition – What does it mean?
As the name indicates, interior demolition, is the process, where the internal parts of a building are demolished, usually for renovation purposes. Internal demolition is usually carried out when you want to expand your room, add floors, change the floors or tiles, and carry on other related renovation activities. It involves demolishing some of the basic interior elements of a building, like walls, ceilings, floors, furniture, electricity lines, water lines, etc.
Basic steps involved in interior demolition
When you hire a demolition company to carry out interior demolition services on your building, here are some of the basic steps that you can expect them to perform:
Covering all the appliances and important areas of your building safely, or moving them away to the garage, to avoid damage during the interior demolition process
Cutting off all the electrical and plumbing lines to avoid mishaps
Removal of all the essentials in the area that needs demolition; for example if the kitchen needs interior demolition, the team will start with removing the sinks, kitchen islands, cabinets and more
Completely getting rid of all window treatments
Working on the doors and getting them disposed of safely
Removal of ceilings from the areas that need demolition
Removal of carpets from all the areas that need interior demolition
Getting rid of insulation, if any, on the walls and ceilings
Proceeding to remove all tiles and thinset in the necessary areas
In case of interior demolition of bathrooms, the next step is to remove the shower tiles, sinks, toilets and tubs
These are only some of the basic steps that are performed by the professional interior demolition team that visits your home. However, depending on your specific requirements, you can be assured that they will provide you personalized services.
Some things to note about interior demolition
In most interior demolition projects, many other services such as removal of mechanical, electrical, plumbing and protection elements are also provided.
It is important to book professional contractors for interior demolition because some services, like insulation removal, are quite dangerous. An experienced team will first assess the area well before deciding on the method of demolition. The area is checked for toxic contaminants like asbestos and pest infestations. Interior demolition is then carried out by safely removing the insulation and disposing of them in an eco-friendly manner.
Interior demolition can be carried out for many reasons. However, the most common purposes why you may want to opt for this service are:

For changing the original purpose for which the building was constructed

To change the design and visual look of the building
Regardless of your reason, please remember to choose qualified and experienced interior demolition Vancouver contractors for your needs.