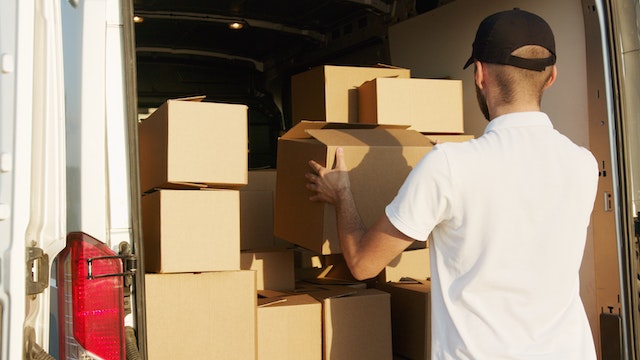 There are so many things to be done when it comes to plan a move. And if you are planning a long distance move, it is certainly not an easy task. Fortunately, My Moving Cost Team gathered some information for you about across country moving tips.
1. A moving checklist will help a lot!
From finding a new place at your destination to hiring professional movers, there are so many tasks to complete. If you prepare a moving checklist and write down everything that needs to be done for your upcoming move, you will definitely save a lot of time.
2. Inventory List.
You will go through every single item anyways so make an inventory list with different categories:
Keep
Donate
Sell
Not sure
Especially if you are moving to a smaller place, downsizing is a must do thing for you.
Another important thing to remember is to document the condition of your items before the moving day. This way, if anything gets damaged, you will have the proof that they were mishandled.
3. Hire professional movers.
When moving cross country, the last thing you want to deal with is moving company scams. If you know what you need, you can prevent any negative situations easily. Before you make a commitment with a relocation company, make sure you have at least four estimations from different movers. This will give you the opportunity to compare the moving companies` prices and services.
4. Ask for an in-home estimation.
Most of the moving companies provide an in-home estimation service. A moving expert visits your home and gives you an estimation depending on your goods. This service helps you to manage your budget accordingly.
5. Customer reviews matter
You should read the customer reviews of the moving company and check their ratings before making any commitment.
6. Will you leave the packing to the movers or DIY?
This totally depends on you and your budget. If you want to save money, pack your belongings yourself. But, this will take days, even weeks. And if you want to save time and reduce stress, let the moving company handle this for you. Local movers usually charge a flat rate including both packing and moving. Long distance movers usually charge by weight of the shipment. When it comes to packing, they mostly charge an amount per pound.
7. Take valuables and important paperwork with you
Make a separate bag for your important items such as jewellery, medicine, collections, check books. The same goes for paperwork such as birth certificate, bank account information…etc. When relocating across country, you should make sure your important items are safe. For further information, visit https://www.mymovingcost.com/things-movers-are-not-allowed-to-carry/ .
8. Don't forget to contact with the utility companies
At least one month before you move out, contact with your current utility company to notify them the day you are moving out. Then, contact with the utility companies at your destination to let them know the day you want the utility services get started.
Ready to move and need free moving quotes?
My Moving Cost Team aims to connect you with the certified moving and storage companies with no cost. Either you are planning on a local move or an across country move, My Moving Cost Team is here to help. Before you hire movers, visit our website and fill out the form on the main page and wait… Professional moving companies will get in touch with you and give you information regarding their prices and services. Save time, save money…
https://www.mymovingcost.com/#leadform
My Moving Cost Team