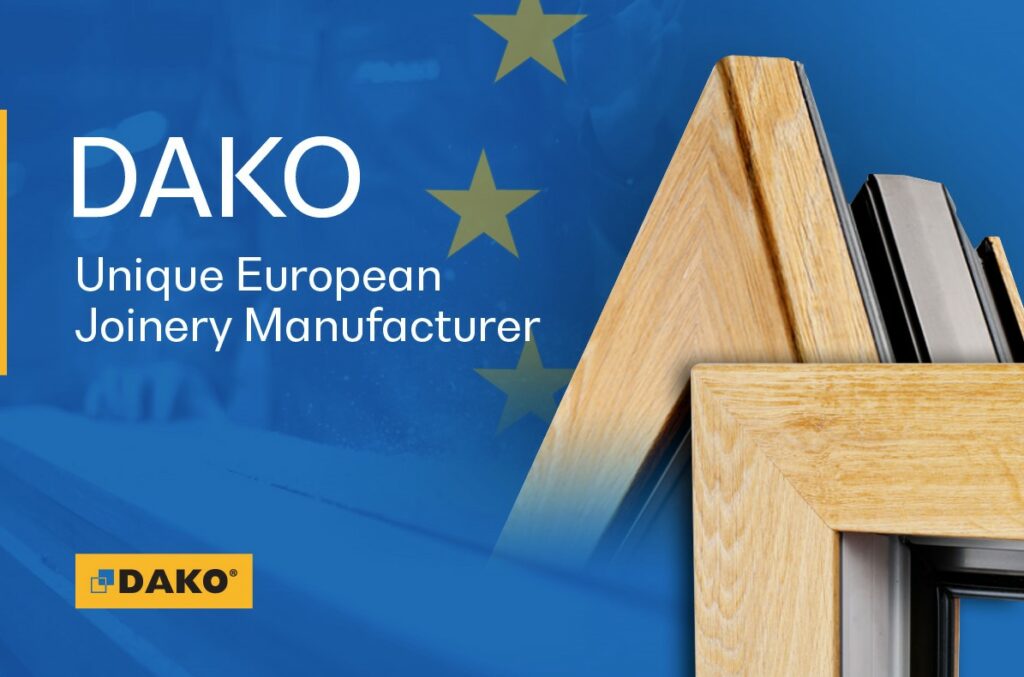 A name of big repute in the international window and door joinery market, DAKO has emerged as one of the most appreciated European suppliers of high-quality joinery on the North American scene. The company manufactures windows, doors, garage doors, external roller shutters, and window blinds. Founded in 1994, the company has been manufacturing and distributing a diverse range of products across 50 countries on all continents. DAKO has worked in collaboration with property developers, architects, building companies, and replacement contractors all over the world, helping them to develop premium quality buildings that will stand the test of time.
One of the major reasons that keep DAKO ahead of the curve is its personalized and meticulous attention to each specific requirement of every client.
"We are backed by a dedicated team and highly professional commercial partners who are always willing to listen carefully to each of the specific requirements regarding your project. Once we develop a sound understanding of your projects, vision and needs, we bring these requirements to our drawing board. Then, with our seasoned knowledge and skill of classic European design aesthetics and meticulous attention to detail, we bring to you the most premium quality products that you will be proud to own."
The company has been awarded many quality certifications and is a three-time winner of the Forbes Diamond Award, proving its stable growth and commitment to providing the joinery market demand with new solutions and attention to detail that allows them to satisfy their customers every time.
Interested in DAKO's products? Visit their website: https://www.dakowindows.com/en/products
Do you have an eye on a particular product in DAKO's offer? Don't hesitate and send your inquiry: https://www.dakowindows.com/en/how-to-buy
After entering your product inquiry to a specialist, you have an option of adding missing products or describing custom shapes if needed. There is also an option to add a custom attachment in case you have a ready-to-send file with all required information and details. Now your list of products will be forwarded to a DAKO Sales Specialist who will prepare a free quote for you.
If you are a joinery distributor looking to expand your product portfolio with the products of a unique European brand and transparent business partner with an understanding of mutual goals and needs visit DAKO's website and fill out a short form on their website and their representatives will get in touch with you within a few days: https://www.dakowindows.com/en/door-and-window-distributor.
Need more information? Don't hesitate and contact DAKO directly:
Alicja Biedunkiewicz – Sales Director
Phone
+48 18 414 26 75,
+48 607 411 924
Email