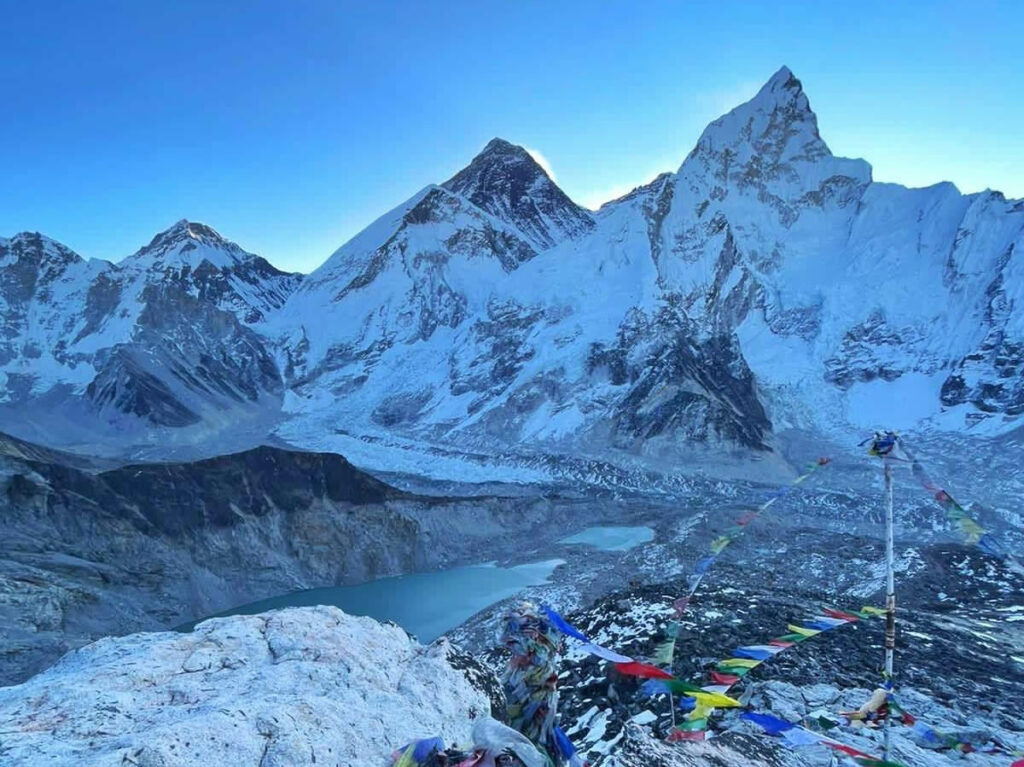 There are numerous trekking trails to select from in Nepal. There are treks ranging in length from 3-4 days to 22-24 days, such as the Everest Base Camp Trek. There are various short treks in Nepal if you have a limited budget and time.
According to Nepal Hiking Team, the best five short treks in Nepal are:
1. Mardi Himal Trek
Mardi Himal Trek is located on the east side of Annapurna Base Camp Trek. It lies in the Gandaki Zone, close to the Pokhara. This trek is considered a hidden treasure of the Annapurna region because it has recently gained popularity among trekkers. It's a little more complicated; for most people, and most notably, it's a lot less crowded than most other Annapurna Region treks.
The Mardi Himal Trek provides spectacular views of the Annapurna Massif's lesser-known sections. Although the Mardi Himal Trek is not very difficult, hikers and trekkers should be in good physical shape. After all, you're still traversing Nepal's Himalayas.
2. Poonhill Trek
The Ghorepani Poon Hill Trek is located on the southern side of the Annapurna Range. This is a relatively short 45-kilometer clockwise circuit trek that reaches 3250m at Poon Hill. However, depending on how much time you have, you can lengthen or shorten the walk. The highlight is ascending to Poon Hill's peak point at sunrise to experience incredible views of the famous Annapurna region, including Annapurna South, Annapurna I, Annapurna II, III, and IV, Dhaulagiri, Lamjung Himal, Gangapurna, Machhapuchhare, and Manaslu. Similarly, the journey provides breathtaking vistas of deep valleys and majestic mountains and a taste of what trekking in Nepal is like. This is an outstanding event for anyone who appreciates nature and stunning scenery.
3. Lower Mustang Trek
Lower Mustang is situated between the Tibetan Plateau and the high Himalayan Mountains north and south. By road, it's roughly 374 kilometers from Kathmandu and 173.2 kilometers from Pokhara. This valley is regarded as one of Nepal's most exciting and beautiful locations. The entire region has an isolated and mysterious sense, which charms and inspires people. Lower Mustang Trek is a short and lovely family trek that has recently gained popularity among Nepalese. This is an excellent tour for those who don't have much time or don't want to perform an extremely tough hike. It has dry, barren landscapes marked by eroded cliffs and brightly colored stratified rock formations, giving it the feel of a semi-desert. Lower Mustang receives less than 260 mm of yearly rainfall on average.
4. Kalinchowk Temple Trek
Kalinchowk Temple Trek is another short trekking option in Nepal. This trek may be completed in four days. It's also one of the quickest ways to get to the elevation of 3790 meters from Kathmandu by land. A Kalinchowk trek in Nepal offers a spectacular panoramic view of the Himalayas and is a pilgrimage destination for Hindus (Kalinchowk Bhagwati). Trekking to Kalinchowk Temple exposes us to different cultures, ways of life, and diversity. You'll drive through rhododendron forests (better in spring) and have the opportunity to see a diversity of wildlife, including Nepal's national bird, the Lophophorus, if you're fortunate. Kalinchowk Temple is open all year and can be accessed at any time.
5. Everest Panorama Trek
It is one of the most enjoyable trekking routes in the Everest region, offering spectacular panoramic views of the Himalayas quickly. During your trip, you will pass through Sagarmatha National Park, which is known for being home to various exotic animals and birds. This short yet enjoyable Everest Panorama Trek is a pleasant walk that offers breathtaking views of the gigantic Mt. Everest, Lhotse, Thamserku, Ama Dablam, and other snow-capped Himalayan peaks. Everest Panorama trek is a moderately easy walking approach compared to some of Everest's other trekking options. Annually, hundreds of photographers, hikers, and climbers go to the trekking area, which is an ideal of pure natural beauty. This expedition is also suitable for older people who want to see Mount Everest.
You may contact local tour operator in Nepal for more information on these trips' overview, itinerary, difficulties, facts, and highlights.