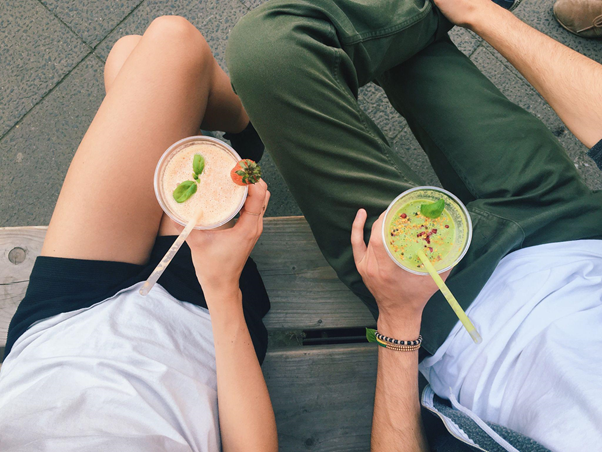 Normal jelly or gummy may not be the usual cures for insomnia or sore eyes, but for the health-conscious Generation Z and millennials, a melatonin gummy and some lutein jelly may be the exact remedies they would rely on to relieve those problems.
These are functional foods, which are enriched with specific nutrients or substances that purport to enhance health beyond basic nutritional values. Such functional ingredients can target specific health outcomes such as weight management, digestive health, cardio benefits, or immunity.
The so-called 'TikTok' generation are the main consumers of functional foods, as they are way more demanding of specialty food and drinks that meet stricter nutrition and personal health goals. A report by the Kerry Group found that 65% of consumers want functional benefits from their food and drinks. For millennials, 7 out of 10 would seek beneficial outcomes from food, according to a study by the Institute of Food Technologists.
In Canada, there are currently no statutory or regulatory definition of a functional food claim. Generally, a functional food is associated with a physiological benefit beyond its nutritional content, for example, insoluble fiber in wheat bran, long-chain omega-3 fatty acides in fish oils.
In major cities across Cananda, Gen-Z consumers can be seen ordering cold-pressed juices and smoothies blended with "shots" of wheatgrass, ginger, or turmeric.
The trend of consuming more functional foods is gaining credence not just in North America but also the Asia-Pacific region from Japan to Indonesia.
In Japan, functional food sales rose 26% in 2020, maintaining a strong momentum even after two decades of growth. In Thailand, healthy herbal powders added to water are incredibly popular. Whereas in Indonesia, there has been a strong uptake in the consumption of fortified breakfast designed to tackle nutritional deficiencies.
But it is the young consumers in China, Asia's largest consumer market, that are driving the industry's breakneck growth. China is already the world's largest functional food consumer market, with a market value of over 270 billion yuan (CA$54 billion) in 2020 and an average growth rate of over 15% in the last three years.
Functional nutritional foods became the top category in food and beverage sales in China on Alibaba's Taobao marketplace during the Single's Day online shopping festival in 2020, and there were 20 functional food and beverage brands among the top 100 brands in the entire food and beverage sector.
In Japan, functional foods have long found a market among busy office workers – from pick-me-up energy drinks fortified with vitamins and minerals to liver-detox pills for a heavy night of drinking. Collagen drinks are also widely available in convenience stores for beauty-conscious consumers who believe drinking them will give them glowing skin.
There are two main types of players in the Japanese functional food market. One is the food makers such as Asahi, Meiji, Glico, Yakult etc. The other is the pharmaceutical industry, such as Otsuka Pharmaceutical, which makes the ubiquitous Pocari sports drinks.
Major Chinese players include Bloomage Biotech, whose sodium hyaluronate was approved as a new food ingredient that can be added to dairy products and beverages. Buff X, a new brand established in 2020, focuses on gummies that help with sleep.
Part of the reason why functional foods are popular in the region lies in its tradition. Asia has a long tradition of using foods, herbs and spices for therapeutic purposes, such as in traditional Chinese medicine and Indian Ayurvedic medicine. Food and beverage companies have given many of these age-old remedies a modern makeover to appeal to younger consumers.
Michelle Teodoro, a Mintel Food Science and Nutrition Analyst, stressed the power of social influencers, particularly in Southeast Asia, in driving demand for functional foods. "We can foresee that this influence will drive the consumer interest in this area and also help manufacturers innovate," she said.
A report by Insight Partners estimated the global market to be worth $177.7 billion in 2019 and predicted it would rise to around $298.54 billion by 2027. A separate report by ResearchAndMarkets.com projected that the Asia-Pacific functional food market would grow from $51 billion in 2019 to $71 billion in 2025.
With such a vast market, Western multinationals have set their eyes on winning a slice of the demand. Companies like Nestle, Coca-Cola, Unilever, GlaxoSmithKline, General Mills, and others are already significant players in the functional food markets.