Toronto has been one of the prominent destinations in Canada and it has been a great option for enjoying a great deal of travelling experience. From this perspective, we thought of listing the best parks in Toronto that you would want to check out. There are several different types of parks available and a few prime ones among them are the family friendly parks and the green spaces that have been designed to provide you one of the high-end options ever for your needs and expectations.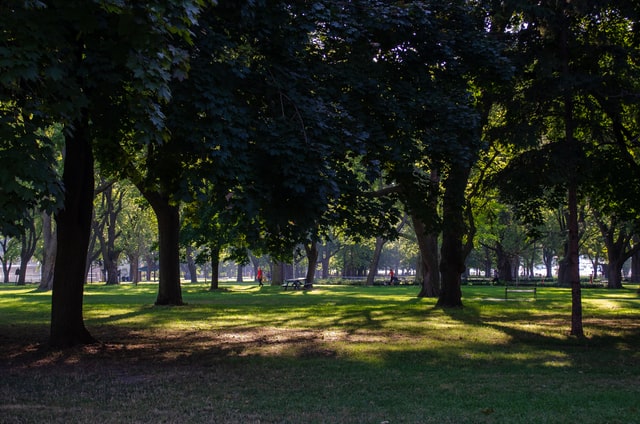 The Best parks in Toronto for the best green tourism
Green tourism is picking up quite consistently over the years, and that is exactly why it is extremely essential to pick the best parks in Toronto that you can enjoy.
Dufferin Grove Park
The Dufferin Grove Park has been considered to be a great location on any summer evening. You would always find kids enjoying a wonderful evening here at any given point of time. The 5.3-hectare location has been considered to be a great location by almost every count. You would find a wide range of attractions here that include cool reflexology footpath, sand to build castles, a wading pool, a playground, a skateboard area and a multipurpose sports field.
High Park
This is yet another great location that you would find quite impressive and exciting in Toronto and surrounding areas. The site has been recognised as natural site. It has also been considered to be the right site for cherry tree blossoms. The playground can be a great option in every aspect. The Park also has a few other attractions such as dog park, a picnic area, a pond, sports facilities and plenty of other options.
Oriole Park
The Park was recently remoulded and it has been one of the excellent options ever. The large trees and lots of picnic opportunities are a few of the other options that you would find it offering one of the promising opportunities ever for an enhanced and exciting experience ever. The Park should definitely be one of the full-time destinations for you.
Kew Gardens
This is one off the extremely great options for an empowered and premium park in and around Toronto. He 6.5-hectare garden is wheelchair accessible. That would make it a great option for the senior citizens and differently abled persons alike. It can also be a great option for the history buffs out there.
So, those were just a few of the great and perfect green spaces that you can enjoy in and around Toronto. But, moving across the different parks around Toronto should ideally need you go with a good transportation option. The best transportation in Toronto should ideally be to go with the Toronto Limo service which has proved its essence on multiple fronts. The professional attitude and performance offered by the limo services can definitely be something you would find most rewarding ever. Check out the best limo services in your vicinity and enjoy one of the most promising experiences ever when it comes to your traveling needs.
CanadianReporter.ca was not involved in the creation of this content. Information contained on this page is provided by an independent third-party content provider. CanadianReporter.ca makes no warranties or representations in connection therewith.